À gorge sèche après la traversée
Commissariat des étudiants de l'IESA Arts&Culture,
département exposition sous la direction artistique de
Exposition du 5 au 16 mai 2021
Ouverture du mercredi au dimanche de 14h00 à 19h00

---

---
c'est plus charmant en Arianne Foks
Performance.
Musée des Beaux Arts de Rouen dans le cadre de l'exposition de Mehdi Georges Lahlou
« And if nothing takes root in this oasis…« 
30 janvier 2020

---
I want to live the rest of my life, however long or short, with as much sweetness as I can decently manage, loving all the people I love, and doing as much as I can of the work I still have to do. I am going to write fire until it comes out of my ears, my eyes, my nose holes–everywhere. Until it's every breath I breathe. I'm going to go out like a fucking meteor!*
*This message wrote by Audre Lorde – American poet, feminist, womanist and civil rights activist- condenses our state of mind and gives the tone of the pages you are about to read through.

Photo by Karen Paulina Biswell
---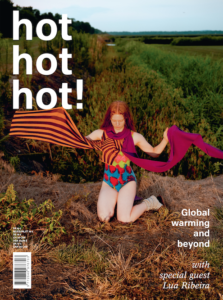 Photo by Dan Mc Mahon
Global warming and beyond
---
Performance as part of OPEAN 2019 curated by Patrick Morarescu
April 2019, Munich

---

Performance at Felix Frachon Gallery, Brussels
Sound collaboration with Steeve Bauras as part of the show « Letter from my dreams » curated by Yves Chatap
---
hot hot hot! #2

Cover3 by Alexandra Leese
---
3 jours par mois, j'invite un artiste à exposer dans mon atelier.
Pour cette troisieme édition, je suis heureuse de recevoir Melanie Jame Wolf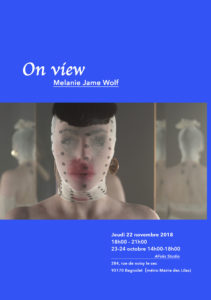 ---
hot hot hot!
I am pleased to be a part of this burning new publication.

---
Letter from my dreams
Groupshow curated by Yves Chatap
Steeve Bauras, Ernest Düku, Nyaba L. Ouedraogo, Ariane Foks
11 janvier 2018 – 19 mars 2018.
Galerie Félix Frachon, Bruxelles, Belgique.
Letter from my dreams invite le visiteur à faire appel à son imaginaire. Dans la clarté de cet espace d'exposition, paradis imaginaires, rêves ou souvenirs se mêlent dans notre intérieur. Le rêve génère des images qui défont les relations ordinaires de causalité, de liaison, de vraisemblance entre les individus et leurs multiples temporalités. L'ensemble des œuvres concentre poésie et engagement des artistes à imaginer le monde tant de manière mentale, que mythique.
Février 2018:
Steeve Bauras : «Révéler l'intime» conversation avec Christine Ollier (TBC).
Suivie d'une performance d'Arianne Foks
Au cours de cette rencontre Steeve Bauras interrogera le concept de clair/obscur dans la photographie. Il présentera également ses dernières séries en cours de réalisation. L'image serait-elle un simple négatif du souvenir qu'elle soit documentaire ou conceptuelle?

Le monde
Gravure sur film miroir, papier Chromolux et aluminium, 70x100cm, 2017
Photographie Edith Bories
---
There is Always an Alternative
November 25, 2017 – January 12, 2018
Opening: November 25, 2017 / 6pm-9pm
Moonens Foundation
Brussels
Cultural cliches are the source of inspiration for the presentation 'There is Always an Alternative'. The show comments on the power to change mindsets towards a concept of identity that denies singularity through reinterpretations of social ethics, behavioral stereotypes and social justice.
Featured artists in the presentation are: Ben Benaouisse (MA/BE), Beverly Buchanan,1940-2015; (USA), Tramaine de Senna (USA), Arianne Foks (FR), Industry of the Ordinary (USA), Saori Kuno (JP), Joel Tauber (USA)
To coincide with 'There is Always an Alternative' a series of "playlist interventions' will be released over the course of the presentation in collaboration with podcast Rue14n14.
'There is Always an Alternative' opens with a reception for the artists on Saturday, November 25, 2017 from 6 – 9 pm. The presentation is open to the public from November 27, 2017 through January 12, 2018 by appointment.
More info at : platform102.org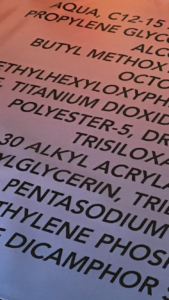 ---